The Pin People – Lapel Pins
CUSTOM LAPEL PINS
Custom Lapel Pins are one of the greatest ways to market your organization or show your support for any cause.  The Pin People ® design and manufacture the highest quality custom lapel pins, police mini badges, and awareness ribbon pins on the market today. We've created some of the finest custom pins and police mini badges around, and our work is prominently displayed throughout our website. Not only do we specialize in custom pins and police mini badges, but also we create other custom keepsakes, such as money clips, tie clips, key chains, cufflinks, golf ball markers, bookmarks, challenge coins, and citation bars. Creating a personalized lapel pin or other custom keepsake for you or your organization has never been easier.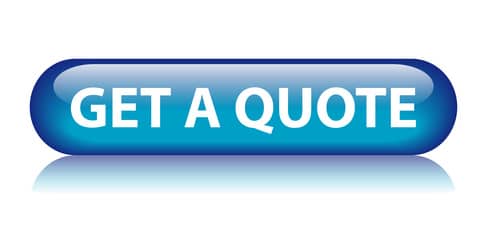 FIND OUT MORE ABOUT OUR PERSONALIZED PRODUCTS:
WHY SHOULD YOU TRY THE PIN PEOPLE FOR YOUR CUSTOM LAPEL PINS?
The Pin People ® is a well-respected lapel pin manufacturing company, known for its unwavering commitment to superior quality and craftsmanship, and exceptional customer service. We offer our customers very reasonable prices, which we're able to do because of the economies of scale we pick up through mass production and extreme efficiency. We maintain an unbeatable track record for on-time delivery, and understand customer deadlines. We're always interested in forging long-term relationships with our customers, and often find the same ones consistently returning to place future orders. With respect to business-to-business relations, we are open to partnerships or becoming a valued part of your supply chain, so feel free to contact us regarding such. The Pin People ® is located just outside of New York, NY in the USA (United States). This is our offer: The Right Pin at the Right Price…. Done Right the First Time! Guaranteed!   We are so confident that you'll be satisfied with the quality of your custom pins, that we offer a 10 year guarantee on them: If there is a defect with a pin, we will replace or refund you the price of that pin! No other company in the industry offers this type of commitment to quality. In fact, we stand by all of the different personalized products we offer, and guarantee every piece that's created in our factory.
CUSTOM AWARENESS RIBBON LAPEL PINS
We also can easily create beautiful custom awareness ribbon pins to represent or bring attention to any cause. Though common personalized causes include cancer, autism, AIDS, and drunk driving, we can create anything you'd like, including commemorative awareness ribbon pins for memorials.
LAPEL PINS –  MANUFACTURING COMPANY
Our highly-trained sales teams make the purchasing your custom lapel pin process very simple, fast and pleasurable.  We excel at customer service, and look forward to exceeding your expectations. We'll walk you through the process, provide you with a brief education, and handle all aspects of the transaction. There are many different types or styles of pins out there today, such  Epola Pins (hard enamel),  Soft Enamel Pins (die struck),  deluxe die struck,  cloisonné,  laser screen printed, or  photodome, lapel pins; We'll explain the differences and make recommendations based on your design.
We have a long history of serving local police and fire departments, various associations and foundations, State agencies, U.S. military agencies, and private corporations all over the United States and abroad. Our personalized product line have received national acclaim, and have even made their way to Hollywood, where they've been featured on the Emmy Award-winning television shows  Law & Order and NYPD Blue. We are proud to announce that we are able to offer pins, no minimum order quantities. Creating your own custom designed lapel pin or other keepsake is easier and more affordable than you might think. Contact us today with your ideas or project criteria, and we'll provide you with a free price quote. With every order of custom lapel pins, you'll receive the following FREE services:
FREE ARTWORK      FREE MOLD      FREE SHIPPING