Custom Enamel Pins – Choosing Styles
Below is a brief introduction to the various pin qualities and styles available on the market today. If you are still unsure as to what pin quality or style would best suit your design, our trained staff can easily assist you in making the right decision. We recommend these different types of pins:
Resin EPOLA Lapel Pins
This is the most popular style pin on the market today. Manufacturers refer to EPOLA as "Misty' Cloisonné," "Resin Cloisonné," "Imitation Cloisonné," or "Hard Enamel." Regardless of the name, Resin EPOLA is the highest quality pin available, and can be characterized by the fact that there are thin metal lines separating each color of your pin. Epola is a resin-based color powder that is heated at 800 to 900 degrees to create a bright, smooth, hard enamel finish. EPOLA pins are color matched using the PMS color chart, which means there are thousands of colors available for you to choose from. 
Read More About Resin Epola Lapel Pins…
Cloisonné Lapel Pins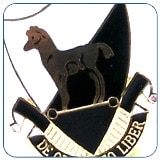 A Cloisonné style pin can be characterized as having a glass-like quality to it. The high luster and durability of Cloisonné style pin is an ancient art that requires meticulous hand-crafted detailing. Your custom designed pin is hand-filled with colored cloisonné pastes and then kiln-fired at very high temperatures. After firing, each pin is hand-polished and plated resulting in an exquisite piece of jewelry. 
Read more about Cloisonne Lapel Pins…
Soft Enamel Lapel Pins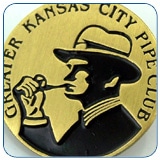 These pins offer brilliant color and fine, raised metal detailing. The recessed areas of your custom designed pin are hand-enameled and then kiln-fired. Each pin is hand-polished and then plated. The end result is a truly outstanding product at a very affordable price. Soft enamel pins can also be coated with a protective layer of epoxy for an even more durable finish.  
Read More About Soft Enamel Lapel Pins…
Deluxe Die Struck Lapel Pins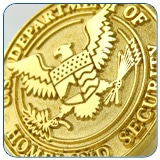 Fine detailing and high-quality finishing gives these pins a "jewelry-quality" appearance and high perceived value–without the high cost. The appearance of your custom die-struck pin is characterized by matte-surfaced backgrounds with raised-relief areas that have been highly polished.  Pins can also be antique finished. 
Read More About Die Struck Lapel Pins…
Photodome/Laser Screen Lapel Pins
Each design is laser printed and then applied to a lapel pin blank. A very thin Epoxy Coat protects the color material from scratching. Ideal for designs that have fine detail, photos or color gradations. This is the perfect style to choose if you had a picture or an exact image with no metal separating lines.
3-D Pins and Mini Badges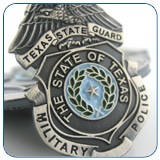 A beautiful 3D piece with or without color.  Our mini badges have many options.  With a simple photo of your badge we can recreate a miniature replica.  We can make the badge flat, convex (curved), or 3mm thick.  The Mini Badge can come be made with a safety pin backing and any thickness that you prefer. Mini badges can vary in sizes from 3/4 of an inch up to almost 3 inches.  Mini badges can also be created with a two-tone metal option, meaning can have gold/silver in the same design if needed.
Screen Print Pins
Screen print lapel pins are a perfect option for many designs.  This process is a perfect design choice when you are trying to get a logo or custom design to look the same on your pin as it is in print.  This process does not have metal lines separating colors. Screen print lapel pins do not require epoxy and create a great elegant effect for many designs. 
Read more about Screen Printed Lapel Pins…
Still Unsure Which Style?
Let our trained staff assist you through the choices.  Once we see your design we will give you our best recommendation to make your design look fantastic!